SAFE FLOORING FOR ALL
Safety flooring is specifically engineered to allow for safer movement in areas prone to spills, whether in low- or high-traffic areas. These durable, anti-slip floors are particularly important in commercial environments such as kitchens and retail locations. Below, you can learn more about the manufacturers we trust to provide quality safety flooring for any application.
OUR commercial saftey flooring brands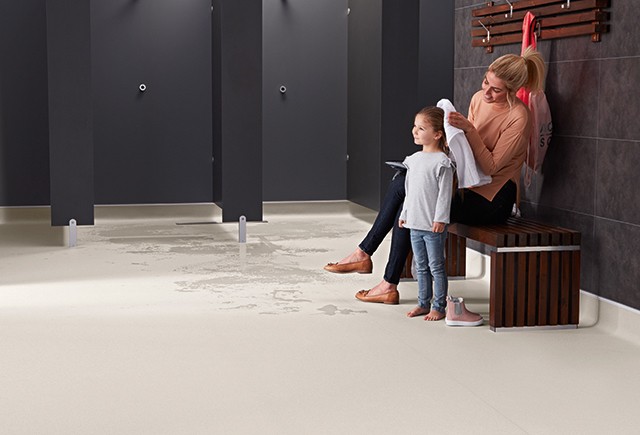 Locker Rooms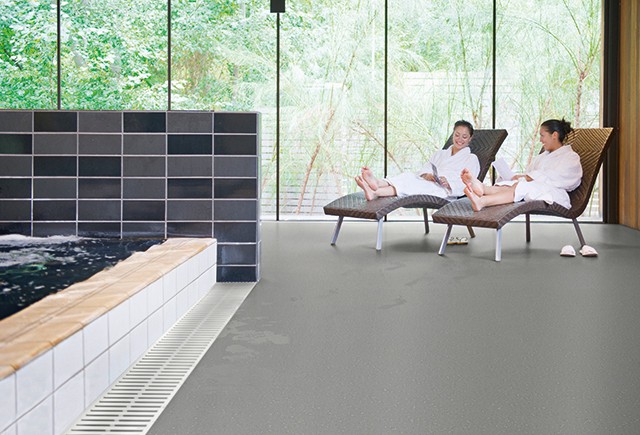 Swimming pools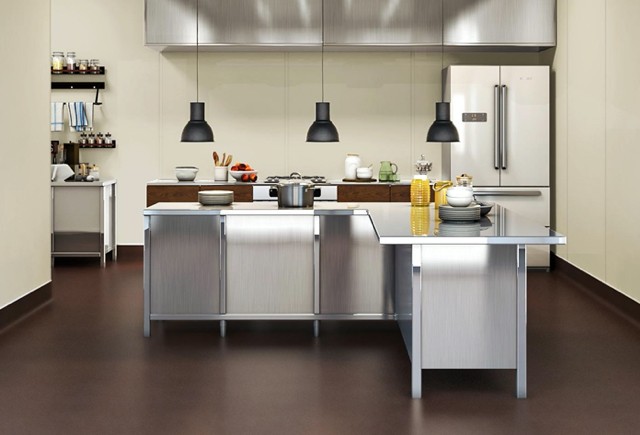 Restaurant Kitchens
WHERE TO FIND SAFETY FLOORING
You'll find safety flooring in many different commercial settings including gyms, retail shops, and restaurants. You'll also find it in locker rooms, around pools, on trains, and in kitchens—all of which are high-spill areas prone to heavy foot traffic. When used in all of these environments, safety flooring drastically reduces the likelihood of slips and falls, even when moisture is present. 
Polyflor proudly provides sustainable and slip-resistant safety flooring for any application. Get the look of stone with collections such as Polysafe Stone fx PUR, or opt instead for a natural wood look with Polysafe Wood fx PUR. No matter your project, there's a Polyflor solution. All Polysafe flooring conforms to HSE Guidelines and EN 13845.
For its collection of safety vinyl, Forbo introduces its new, unique, and innovative slip-resistant "Step Crystals" that combine excellent non slip-properties with a clear and bright visual. The particle-enhanced flooring ensures a lifetime slip-resistant performance and contributes to a clean and fresh design.
ready to start your next flooring project?
Get in touch with the knowledgeable and dedicated specialists at Markville Carpet & Flooring Centre!