The Do's and Don'ts of Patterned Carpet
New carpeting can add a little charm and warmth to any room. Whether you're remodeling your home or simply looking to refresh your space, the right carpet will make or break any style. While solid-color carpets are a safe bet, patterned carpets have become an increasingly popular way to accentuate your one-of-a-kind style.
Whether you're redoing your entire house or browsing carpet options for one room, check out these tips before you choose.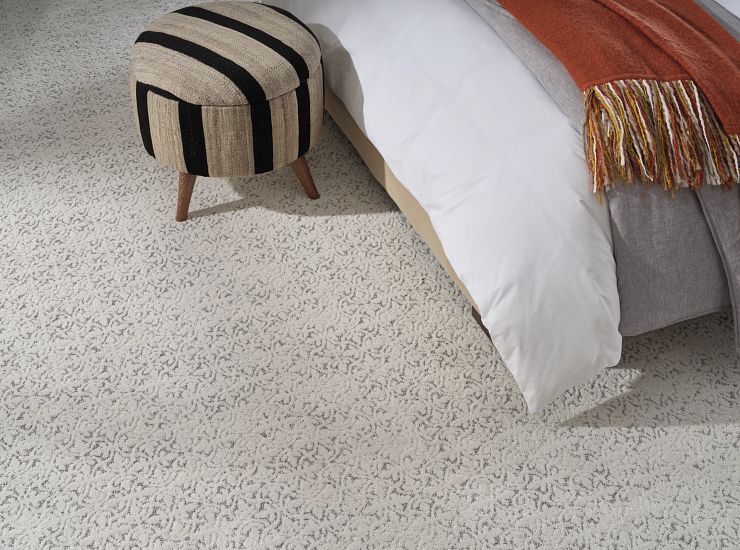 Do Consider Your Style
Unless you're completely redecorating your room, your carpet should reflect your décor, not the other way around. If you want your carpet to work with your décor and not against it, choose a pattern that matches the colors already incorporated into the room. Contrasting colors can also work, so long as they don't clash.
Don't Overwhelm the Room with Large Patterns
A large pattern will draw the eye and create a focal point that centers the room, but not if there are other large geometric patterns in the room. If you have one big pattern, it should be surrounded by smaller, detailed designs that draw the eye toward your focal point. Or you may choose to use subtle patterns and let your furniture and décor act as the room's centerpiece.

Do Stick to the Same Color Palette
It's okay to have different shades of red in different rooms. It's even okay if each room has wildly different carpet patterns to match that room's décor. However, each room should follow the same color palette as the others. Otherwise, you risk your rooms overpowering one another, making your home look eccentric to guests.
Don't Choose Clashing Colors
When deciding your color palette, try to choose colors that complement each other. For example: gold, brown, navy, and even teal will complement maroon, but most greens, violets, and oranges will clash with maroon.
Once you've chosen a color palette that matches your home's unique style, all you need to do is find patterned carpeting that contains the right colors. Just don't treat your palette like it's inflexible – you think a maroon and grass-green carpet will look good in your living room, go for it.
Stripes are an exception to this rule. When it comes to striped carpets, anything goes.
Patterned carpets can work in any home, whether you prefer a modern look or something more traditional. Ready to get started? Contact us today.